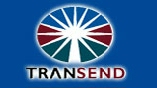 Transend Networks monitors the power quality in their electrical grid with PQ Secure.
Unipower has recently received a PQ Secure order from Transend Networks Pty Ltd, who owns and operates the electricity transmission system in Tasmania, Australia.
The order includes UP-2210 measure units for fixed installation, as well as portable Unilyzer 902 network analyzers.
The units will be used for supervision of the power quality and disturbances at key locations in Transend's grid, and the Basslink interconnection between Tasmania and Victoria on the Australian mainland.
This has shown itself to be a very efficient tool for getting control over disturbances and getting a comprehensive picture of the power quality in the grid.