The 2022 edition of PQ Secure is extending the continuous waveform capture from three to six months. Our UP2210 and Unilyzer 900 are the only instruments on market that can measure Continuous Waveform and norm compliant data in parallel. This thanks to powerful processing capability, smart algorithms and efficient storage.
With this powerful module you can troubleshoot and analyse any problem anywhere in your network. Data is retained in the meters up to six months and can be extracted for analysis at any time.
Continous Scan has now been moved into PQ Secure as well, where it is possible to create a work order for PQ Schedule to download the recorded information into the database. All PQ Secure users have the possibility to analyse the downloaded data through a direct connection to the application PQ Secure CS.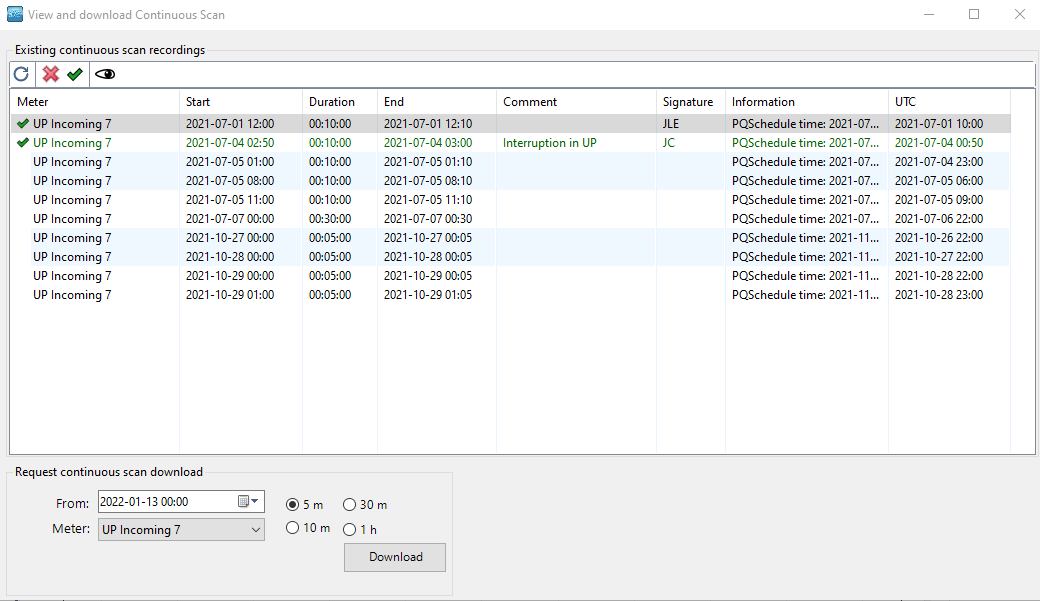 Below is a Continuous Scan recording of a frequency-change due to a problem in a test of an HVDC connection between Norway and Germany.