Unipower AB in Alingsås has got its first large contract for PQ Secure. The contract is for the Munich airport, one of the world's most modern airports.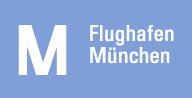 That Unipower now has received its first order from a large airport is very important since it means a breakthrough into a new and very exacting area, where our new sophisticated engineering has been decisive. The airport has through its highly developed standard a lot of visitors from other airports. We expect that this order will be followed by others from other large airports. We are in the first line of technical development in the field and the equipment lives up to the very high demands that are made by a big airport.
Unipower, today with thirteen employees, most of them engineers, is counting on expansion thanks to the new technique. The technique is developed in cooperation with universities in the region.
There are already a lot of other interested parties, Stuttgart, Nurnberg, and the two giant airports Frankfurt and Schiphol in Amsterdam.
For an airport with so complicated systems it is tremendously important to have a steady and continuous supply of electric energy of best quality. Every disturbance damages and also is able to destroy equipment. It can be disturbances down to microseconds. These disturbances can be the most dangerous. Our system supervises and measures the load, reports deviations, where and when and during which time it lasts. Our system PQ Secure was put on the market late autumn last year. The technique has had a tremendous acceptance on the market and the interest is big all over the world. This order has a great value in good-will for us and a first partial delivery has just been made, and will be followed by other deliveries during next year.