On May 17 at 09:30 a frequency disturbance was recorded in Sweden. Visitors to the Unipower booth at the Elfack trade show in Gothenburg could follow the incident in realtime as Unipower was constantly measuring during the show. The cause of the disturbance was that at 09:30 Svenska Kraftnät (Swedish national grid) conducted a disconnnection test at the Nuclear Power Plant Forsmark 2 (1100 MW to 0 MW).
For deeper analysis, one can use the Unipower SlowScan function which allows for up to 5 minutes recording of all measuring variables. In this example, we only use voltage, df/dt, Ffast. But with only a single "click", you can activate the other measuring variables.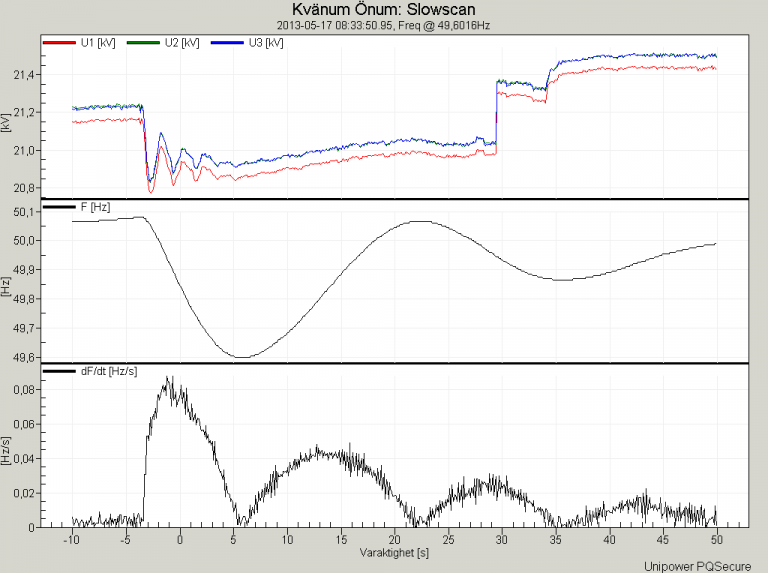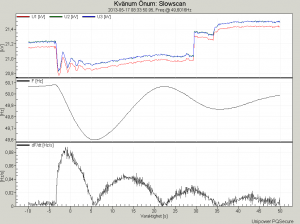 If you want to know more about the disturbance, please contact Unipower.